The hammer sounds, the teller chimes, and you are now the proud owner of an exquisite work of art. But, once that rush of having just acquired new art ebbs, it's time to think about, what next?
As is the case with any fragile, expensive acquisition, it is important to protect your asset and your investment from potential unexpected damages. This is where art insurance comes in.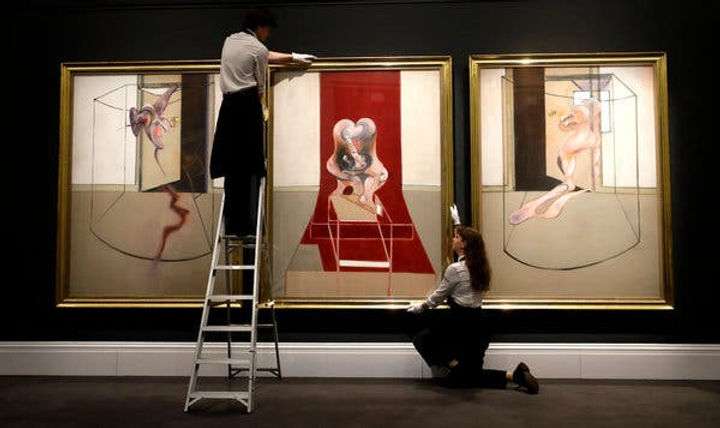 Do I Really Need It?
If you're an avid collector with years of experience in the game, chances are you already know the answer to this. But, if you're just starting out with a few choice pieces in your kitty, perhaps you're debating if you need it at all.
The answer to this conundrum is really as simple as, if you're going to invest in an expensive painting, it would be sensible to also invest in insurance to ensure your peace of mind. So, if you own artwork or collectibles—whether it's drawings, paintings, prints, sculptures, stamps, coins, watches, or books—worth a few thousand dollars or more, it's best to get them insured.
The process of it might not be as exciting or romantic as owning magnificent artwork, but one that you would be better off for having done in case some unforeseen catastrophe strikes. As a collector, it's always practical to be prepared for the possibility of theft, fire, or accidental damage.
Perhaps the source of your hesitation is the process itself. You don't know where to start, you don't know which insurance company's claims to buy into, and it all seems too overwhelming. But, it doesn't have to be. We're here to guide you through the ins and outs of getting your art insured.
Sort Your Paperwork
This is the first, and perhaps the most important step. Compile all the documents that the insurer would need to establish ownership, evaluate your art, and process your insurance. These documents, known as provenance, should typically include proof of ownership, a bill for sale, a replacement estimate, photographs of the artwork, and the most recent appraisal.
It is also good to have a list of all the works in your collection, their descriptions, invoices of sale prices, the purchase dates, and subsequent appraisal prices, either in a spreadsheet or in a hard document, for the broker's convenience.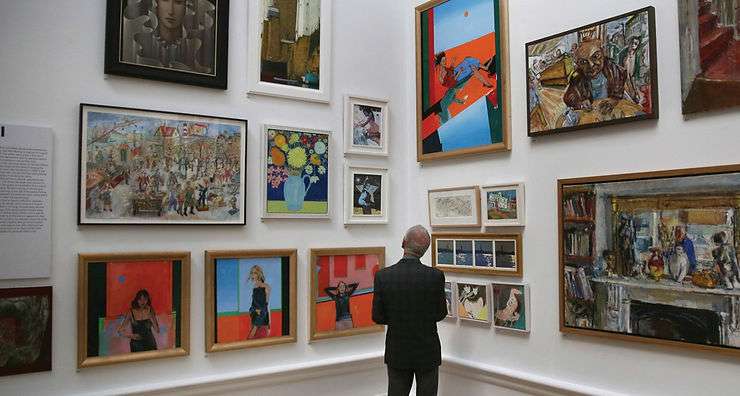 One Size Doesn't Fit All
The amount and extent of your policy's cover will depend on a number of factors, such as the size of your collection, type of art, and where it is stored— at a fine art storage unit, at home, in a museum, etc.
Apart from unexpected damages, many insurance companies offer repairs and maintenance claims, and some even cover transit protection. So you might want to look into those if your artwork is often transported from place to place, as these are times when your art is most susceptible to damage. In fact, it is one of the most common claims after a theft.
Some of the well-known companies that offer different kinds of art insurance policies in India are TATA AIG, HDFC ERGO, Bajaj Alliance, and IFFCO Tokio.
If the art collecting bug has got you good, and you find yourself with an ever-expanding collection of artwork, you might want to consider getting an automatic cover. Depending on your insurance company, an automatic cover can allow up to 25% of anyone's art portfolio to be covered as a whole, even as you keep adding pieces to it.
Put Your Cards on the Table
For the broker to be able to properly evaluate your collection, and for you to determine which policy is most suitable for your collection, it is important, to be honest about your assets.
Make sure to provide details of the collections—the type of art you own, what kind of conditions they are stored in, any possible risks, and calamities that could strike. If your collection is susceptible to a certain kind of damage (fire, natural disasters, transportation damage), be sure to specify it and ensure your policy covers those disaster incidents. Skipping details could lead to you ending up in a loss of coverage when it counts.
If you're going in for an automatic cover, be sure to inform your insurer as soon as you acquire a new piece.
Keep Up With Appraisals
So you found an insurance company you trust, and a policy suited for your needs. All the paperwork is taken care of. Your art is successfully insured. But, it doesn't just end there.
The value of the art you own can change depending on their age, medium, and artist. So, it's important to get your collection appraised from time to time, to make sure you stay up-to-date with the market value of your art.
Although there is no right answer to how often you should get an appraisal done, experts advise getting it done every 3-5 years. This is especially important if you own works of established artists that are likely to go up in value over time.
Getting the value of your collection appraised, and your insurance updated accordingly will allow you to insure your art for its latest value and not the amount you bought it for.
Be A Wary Buyer
When your newly bought art is handed to you, make sure you're also getting all the necessary invoices, and certificates of authentication with it. It is also important to ensure there are no gaps in the provenance. Because, if it turns out at some later time that the art you bought is a counterfeit, or that it was once looted by art traffickers, you could lose your cover.
Additionally, be thorough with the terms of the policy— if it offers replacement (in case of theft or total destruction), restoration (in case of partial damage), or reimbursement (for maintenance), or a combination of the three.
Lastly, before you sign yourself up for anything, be sure to do extensive research. Approach different insurers, ask many questions and compare your options.
If you're not sure about all the jargon and feel lost in the sea of paperwork, consider hiring a lawyer who can help you sort them out and make sure your art is properly protected.
To know more about authentication, certification, and other legal processes from an expert, watch our video for the Art Fervour's AF Weekender 2021 where India's first art lawyer Debottam T. Bose takes you through the fascinating world of fakes, forgeries, and counterfeits, as well as the ins and outs of art law and its importance.
Don't have an art collection to insure yet? Get started with our guide for millennial collectors here.