Teeming with a desire to do something worthwhile, but having neither the motivation nor the energy to execute your grand plans—you've probably been there too. Before you stumble down your next doomscrolling session, why not plug in your earphones and spend some time with these podcasts instead!
Whether you are an artist, an art-lover, or just curious about culture, there is definitely a podcast for you. And if you aren't sold on the idea of podcasts yet, consider this – you'll be giving your eyes a break, reconnecting with what matters to you, and also connecting to a larger community of global listeners. So while there may be infinite options for you to explore (psst… check out a more exhaustive list of podcasts on our Digital Art Guide) here are some of the podcasts we've been enjoying—with love from the Art Fervour team.
1. The Week in Art
First things first – for all of us who are looking for ways to stay connected to everything that's happening in the world of art, as it happens, The Week in Art is our go-to. Each week, host Ben Luke examines the biggest stories in the global art world through conversations with people working in the thick of these very events.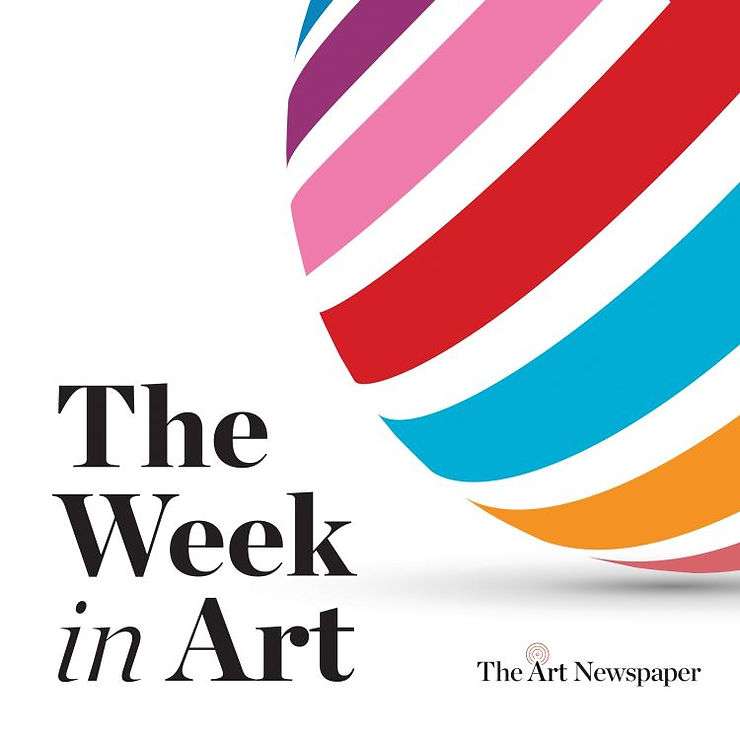 Not only does the podcast cover art news, it goes beyond to discuss why events play out in a specific way while reflecting on ongoing narratives, and also questions what these incidents could mean for current culture as well as for the future of art.
This award-winning podcast is sponsored by Christie's and run by The Art Newspaper.
Let's get you started with an episode: Louise Bourgeois, Saudi soft power and Gerhard Richter at 90
2. The Lonely Palette
Ever felt intimidated by art history, or just plain bored? This podcast by Tamar Avishai is the thing for you. It was conceived in the interest of making the subject more exciting and accessible, and claims to be "the podcast that returns art history to the masses, one object or exhibition at a time."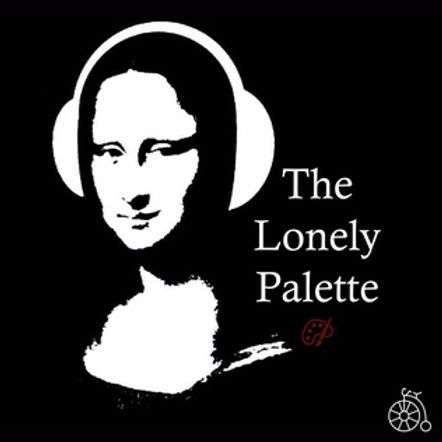 The Lonely Palette's very first installment boldly asked – what is art good for? The fascinating format has several episodes that begin with snippets of interviews about a given work of art with the people passing by it, and then moves on to unearthing the movement, social context, and stories surrounding that artwork. The art world, now a little less overwhelming.
Let's get you started with an episode: Marcel Duchamp's Fountain (1917)
3. The Great Women Artists
We love to see women win. So The Great Women Artists podcast is a no-brainer on this list. Art historian and curator Katy Hessel presents interviews with artists, curators, writers and art lovers, about a female artist who has been most significant to them.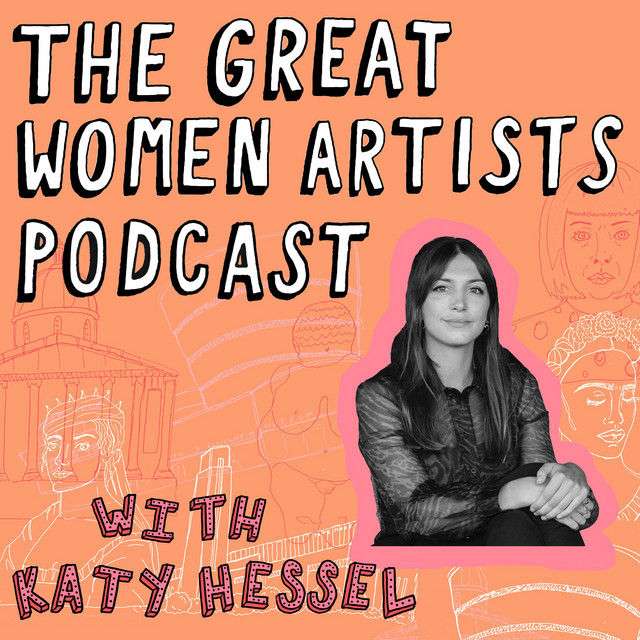 What started as an Instagram account to celebrate women artists on a daily basis, has now grown into this beloved podcast that gives the listener a glimpse into the greatest female artists, ranging from young artists to the greats of art history. For instance, the episode listed below has esteemed poet Eileen Myles speaking about their curious trysts with Joan Mitchell's work. This podcast is, among many other things, a reminder that although it may seem like a man's (art) world, it would be nothing and never will be, without the power of women and their work.
Let's get you started with an episode: Eileen Myles on Joan Mitchell
4. Beyond the Studio
This one's for the visual artists and art-makers. The love for art may exist and thrive, but how does an artist navigate the challenges of a career in the industry? Beyond the Studio is a podcast that guides artists to support and sustain themselves and their creative lives.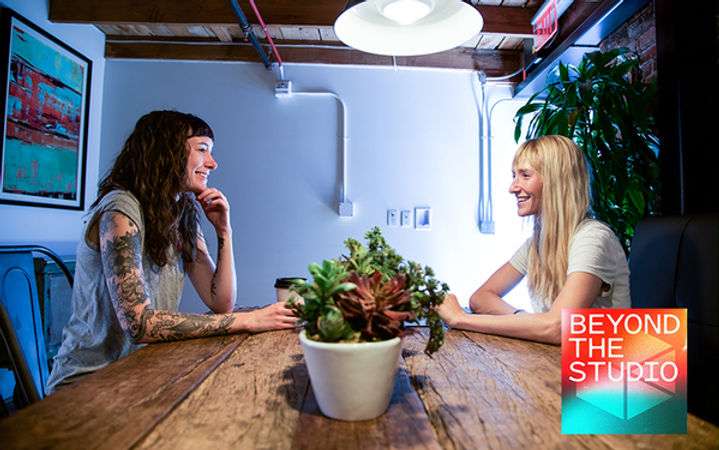 The creators and co-hosts, Nicole Mueller and Amanda Adams believe that artists are intrinsically resilient and skilled, and present a platform to tap into these resources while demystifying the business of the arts. Tune into conversations with artists and absorb the lessons they learnt on their unique journeys, as you sail through yours.
Let's get you started with an episode: Marcus Maddox, Photographer
5. Art and Labor
Let's be honest, although us arts and culture workers might love the idea of a utopian world, we still exist within capitalist systems of power. Hate it, fight it, or ignore it, the Art and Labor podcast could help you through it. Examining the stories of social justice organising within the arts, it is an effort to reflect on the human cost of the art world.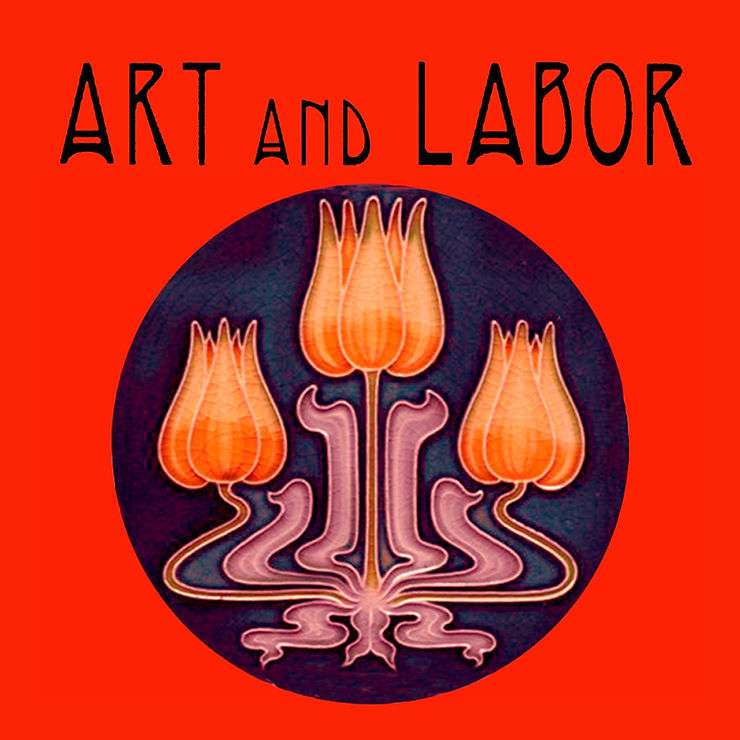 Join hosts O.K. Fox, Lucia Love, and Sarah Crowe as they attempt to understand the place of art workers within these omnipotent systems, and advocate for fair labour practices within the arts.
Let's get you started with an episode: The Art Worker Organizing Movement
That's our round up of podcasts for you. Tell us what you think, and if you are looking for more exhibitions and resources you can access on the go, you know where to head (it's our Digital Art Guide)