Much more than a fashion designer and photographer, Karl Lagerfeld collaborated with the art world often bringing fashion and art together. An art student himself, Lagerfeld studied drawing and history, and was a collector and patron of the arts, combining art, fashion, and architecture through his work. Karl Lagerfeld combined art with his own practice most notably in Paris Fashion Week for the Spring/Summer 2014 collection for Chanel, where Lagerfeld created 75 pieces of art to line the runway at the Grand Palais.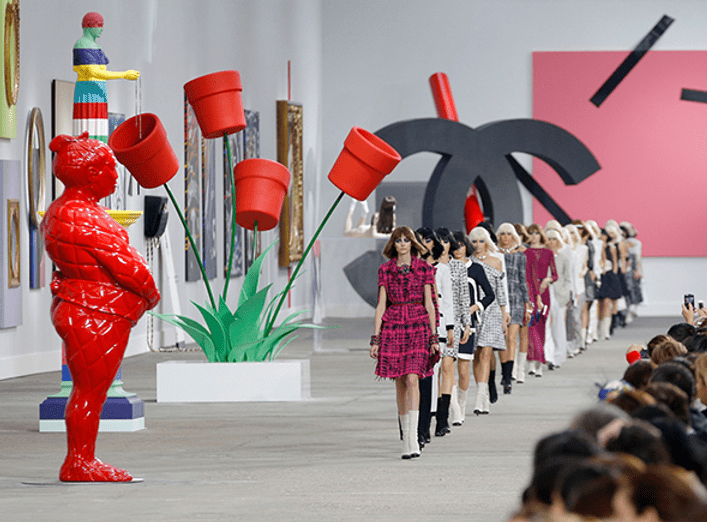 Lagerfeld collaborated with architect Zaha Hadid in 2008 to create the Mobile Art Pavilion for Chanel, inspired by the Chanel signature quilted bag. The traveling pavilion hosted an exhibition of artworks inspired by Chanel bags by 20 artists, marking the anniversary of the release of Chanel's iconic quilted stitch bag. In 2018, Lagerfeld collaborated with Aline Asmar d'Amman to create a collection of functional sculptures titled Architectures. Inspired by Greek antiquity, the collection features limited edition pieces carved from carefully selected marble blocks.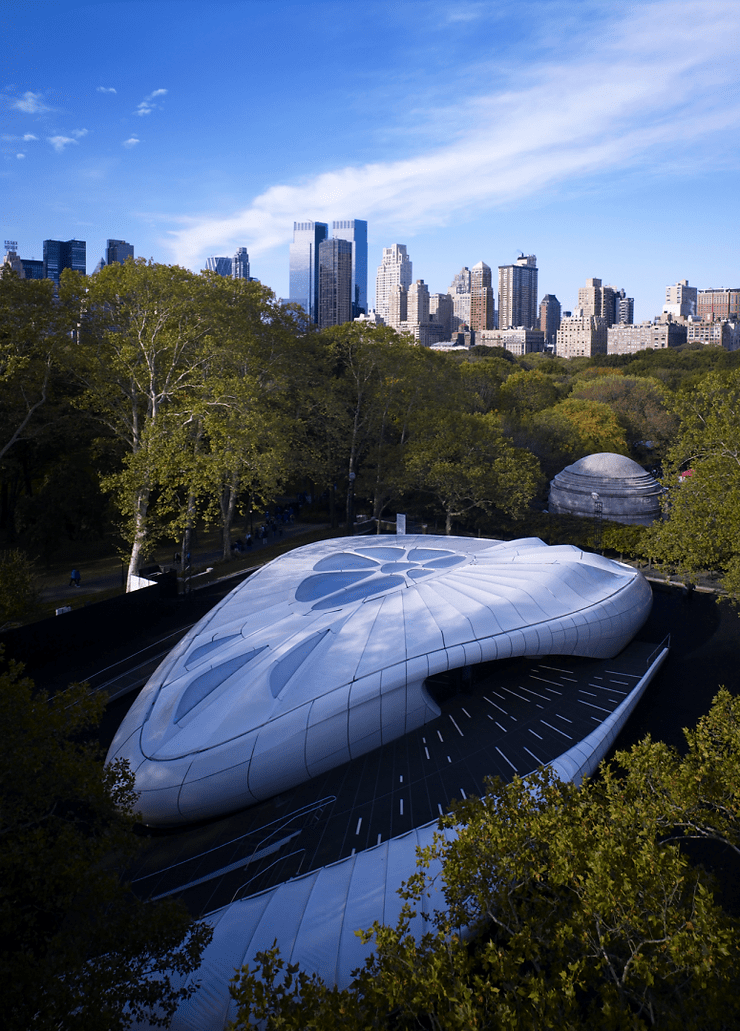 Lagerfeld had an unending passion for books, one that transcended his larger interests in art and culture. He was also featured in Andy Warhol's film L'Amour, 1973, and was an avid collector of art ranging Bouchet, Fragonard, Basquiat, and Warhol to name a few. Lagerfeld admired German expressionists, Feininger, Jawlensky and Kandinsky, as well as Picasso, and also had an appreciation for contemporary art. Lagerfeld openly praised James Turrell and Richard Serra, and was great friends with Jeff Koons, who Lagerfeld even photographed. Apart from fine art, Lagerfeld also owned an extensive collection of French vintage furniture which he would use to decorate his multiple residences.