We took a sneak peek of Lavanya Mani's show Signs Taken for Wonders, a day before its opening at Chemould Prescott Road, her second solo show at the gallery.
A Baroda based artist, Mani has been working with textiles since the time she was studying painting at the M.S.U. Baroda. It wasn't long before Mani became specifically interested in Kalamkari, a laborious and painstaking technique, that requires weeks and months of work with the fabric involving organic dying, boiling, washing, drying and repeating this process several times to achieve the desired look and colour. "Each of the colours are achieved from a conjunction of minerals and natural colours," says Mani. "The black you can see on these paintings was actually prepared using iron rust and jaggery. I buy the iron nails, rust them myself, ferment them, and then use the final product that is ferric oxide to give me the desired black colour I want."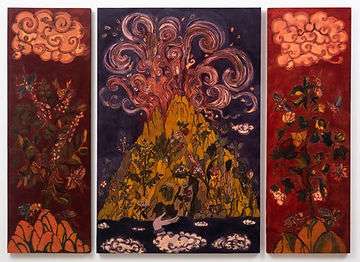 Mani fondly recalls her post-degree apprenticeship in Srikalahasti (in Andhra Pradesh), the region in the country known for its Kalamkari works. "It wasn't easy though," she says. "It's a highly secretive knowledge system, and most of the local craftspeople will not let you in on the nuances of the technique. So it took me a long time to get the hang of it." Through the complex process executed in her own unique style, she gives the traditional Kalamkari method a more contemporary feel.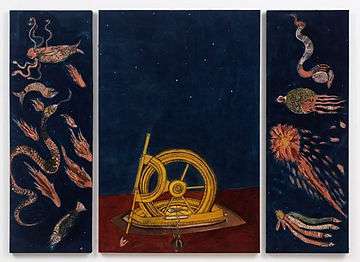 In her latest exhibit, Mani explores several themes, a prominent one being humanity's relationship with nature and the destructive path we're currently on as a species. The clear absence of humanity's will to co-exist with other creatures can be seen across the several artworks on display. And within minutes after walking in, the viewer is left feeling like he's been dropped in the middle of a gloomy, yet all-too-real dream.
One can see that Mani's works not only provide the viewer with a lens to view the seemingly dystopian future but also shed light on the importance of the past (colonialism, for instance) and how deeply the effects have been woven into our current lives. A couple of mythological references are also apparent – specifically that of Noah's Ark and the Ramayana – as well as some inspiration that's been drawn from Mughal miniatures.
The last two artworks seem to bring together the concepts she touches upon throughout the exhibit. 'Unlikely Planet' gives one the feel on an impending doomsday, that is far into the future and yet disturbingly real at the same time. And 'Spore Trails' leaves one thinking about the possibilities of new beginnings, where four Greek Gods can be seen actively motioning for the much-needed winds of change.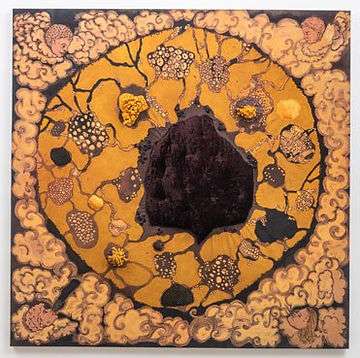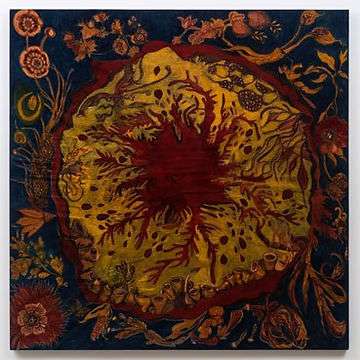 Signs Taken for Wonders is on display at Chemould Prescott Road until April 30th, and we highly recommend a visit if you're in Mumbai!