Mumbai Gallery Weekend (MGW) starts off 2020 with promises of fun and galore of exciting contemporary art. Every year since 2012, the leading Contemporary Art galleries of the city come together with an itinerary for art lovers, enthusiasts and highbrow critics alike. Happening between the 9th to 12th January 2020, MGW is aimed at making contemporary art more accessible and understandable to people from all fields of life. Mumbai Gallery Weekend hopes to broaden the engagement and relevance of the arts in the community with colourful billboards all over the city. Mumbai, for sure, is gearing up for a promising weekend.
The event is curated to represent a diverse cross-section of the present day art scenario.
Each day of this event will give you an opportunity to immerse you in a wide range of art related events. The weekend will see artists led talks, walks and panel discussions. There will be a multitude of previews by art galleries spread all over the south of Mumbai, with art guides offering walkthroughs to the visitors.
Here is a list of exhibitions that Art Fervour is excited about :
1. Transients, Sheetal Mallar
This photography exhibition curated by Ranjit Hoskote will be on display at Art Musings. The photographer has focused on the delicate, unspoken relationships that bind people to places, and on the layers of active and latent signals by which individuals signal their identity and aspirations. Several of Mallar's ongoing projects engage with popular Bollywood culture, topography and the cultural narratives that are fixed in place. Her work explores the tension between the individual personality and the collective context, displaying portraits of various urban subcultures and professional groups. There will even be a poetry reading session led by Hoskote on the 12th of January at 1:30 pm. You are assured to get lost in the stories that are being showcased at the show.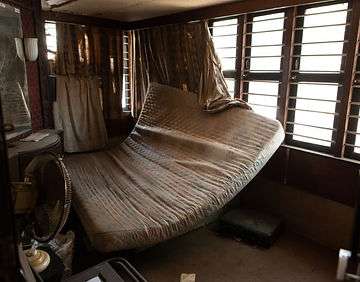 2. Walls, Arzan Khambatta
While physical walls define our spaces and allow us to express ourselves on them and within them, they also serve as a barrier to keep the rest of the world out, and in a way, making the space within them sacrosanct. We may think of them as blank surfaces, but they are no more blank than the walls of those ancient caves that have survived to tell the stories of those who dwelled within them. With metal and wood he has melded all the secret workings of our imaginations and revealed to us the dreamscape of our own subconscious minds.
The artist Arzan Khambatta has created a twelve part site-specific installation to capture the living, breathing and the organic nature of the walls. He aims to shine light on this aspect of life that is often just taken for granted. Don't miss this opportunity to explore the metaphorical and literal roles that walls play in our lives. Take a walkthrough on January 10 at 4.30 pm at the Art & Soul Gallery.
3. STILL LIFE, various artists
Still Life is a group exhibition combining painting, photography, sculpture, textile and craft. 'The New Indian Still Life' is inspired by the Dutch masters paintings combined with cabinets of curiosities. The collection will consist of contemporary paintings, ceramics, ancient objects, craft and textiles. Artists in this exhibition include: K.G. Subramanyan, S.H.Raza, F.N. Souza, Laxma Goud and more. This collection is site specific to Apparao Galleries & Ritika.
This show is a must-see for those passionate about the history of arts in India, visit the gallery on January 10 at 2.30 pm.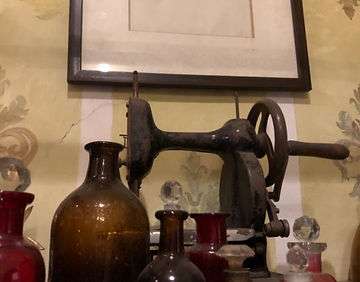 4. Dear Women, Amonwan Mirpuri
The exhibition paints a picture of the four stages of trauma, as a result of an abusive experience, through a visual journey. It takes you through a series of four walls such as the Wall of Disruption, the Wall of Acceptance, the Wall of Healing, and finally the Wall of Reintegration – Turning Trauma into Triumph. Each traumatic stage is articulated in various mediums and expressions reflecting the emotional states of the experience.
Dear Women is a tribute to women who have been hurt, abused, suppressed and are victims of assault. It is a homage paid to women who have lost their innate powers and voice to mistreatment and oppression. It is the remembrance of the feminine power as individuals and as a collective, and the reclamation of who they are. This intriguing exhibition will be displayed at The Method Space on the 12th of January from 3:15 pm.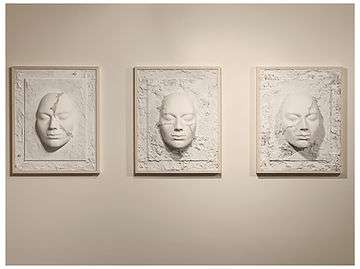 5. Fields of Eros and Enchantment, Bhagyashree Suthar
Using the lure of lines, spaces and shades, Bhagyashree creates wonder and excitement. Geometric shades appeal to the humankind's interest in shaping worlds of perfection – places of balance and cosmic as well as earthly magnificence and sublimity, imitating utopia, a place that exists only in imagination. Every drawing of Suthar is a new world of crystal avatars, making new gardens of Eden for future adventures. On canvas she creates a world of great depth and visual intrigue. On display at Araka Art Gallery, with a guided tour on January 11 at 2.45 pm.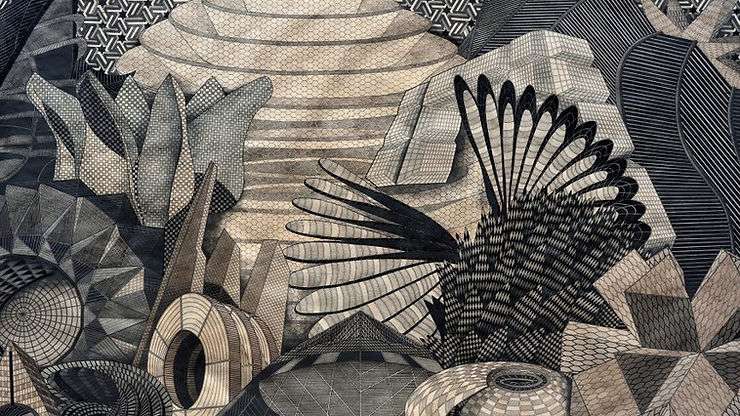 6. A River Inside, Manisha Parekh
A River Inside is an exhibition exploring the elemental qualities of a line. The way a line snakes across empty spaces to create forms and shapes. The violence of being born and the beauty of its completion can be imagined in the form of a line. The artist uses liquid and its shimmering movements as metaphors for apprehending experience and describing desire. The slow layering effect of materials, each with a different rhythm and effect contemplate the tension between the self and another. Don't miss the walkthrough of the exhibition on 11th January at 11:45 am at the Jhaveri Contemporary Gallery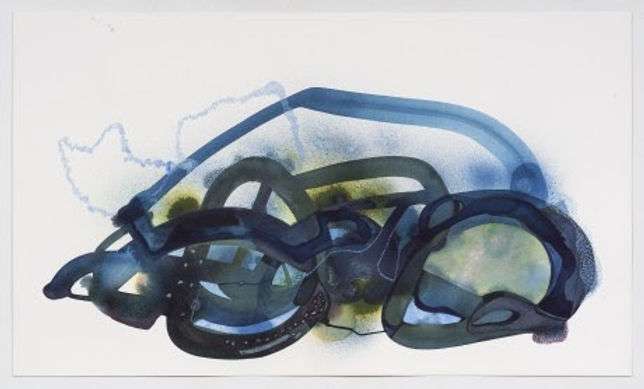 7. Recent Life, N.S. Harsha
The artist is back with his solo show at Chemould Prescott Road after a gap of 13 long years. The paintings to be displayed in this exhibition speak of a slow discovery- of oneself, of life and mostly about the richness of painting. Harsha's sculptures and paintings in Recent Life will explore a colour palette that is very different from his previous works. These artworks delve into the ever-changing human pursuit of 'watching', into how the position of gazing is always changing, always evolving. Drop by Chemould Prescott Road by 7 PM on 9th January for a preview of this show.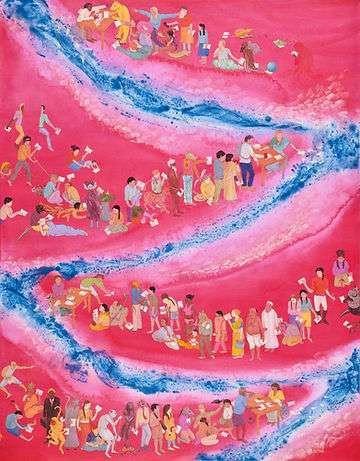 8. Imprint, Riten Mozumdar
Riten Mozumdar is fondly remembered as one of the most significant artist-designers of India's modernist design renaissance. The exhibition, Imprint at Chatterjee and Lal is based on an ongoing research and documentation on Riten Mozumdar by Ushmita Sahu, who has been researching on his life and work. The show assembles never-before seen archival material including namdas, furnishings, dress and sarees, scarves, design samples, wood blocks, metal dice for jaali work, drawings, photographs, paintings and more. This exhibition is a must visit for all those who want to revisit his legacy that stands as largely forgotten today.
9. It's A Normal Day, Mahesh Balinga
Lived experiences present themselves in highly subjective understandings. While we live our time day-by-day we often miss the peculiarities of daily life. Mahesh Balinga introduces us to his fifth exhibition to examine the sense of normalcy that everyday offers. The show invites you to pay close attention to the mundane and everyday details that are missed that make up the ticky-tacky of our lives. Stories of violence, loss and pain that seem are so inevitable in our lives are brought into our consciousness as emotions to ponder off and not readily throw away. Balinga's paintings thrust our lives upon as artistic creations that are ignored only for us to render each moment as his painting brings us back to life.
Project 88 invites you to reflect on our daily lives and the gamut of our experiences with his show which opens on the 9th of January and is open to to viewers during the gallery timings.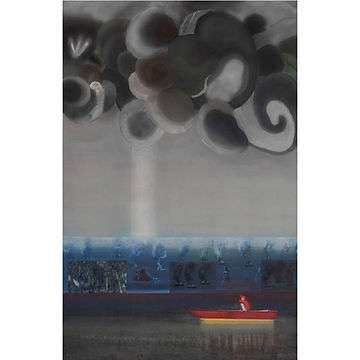 10. Folly Measures, Vishwa Shroff
Join TARQ Gallery through a meditative experience of uncovering man's relationship with space over time with Vishwa Shroff's architectural drawings.
With speckled cracked floors, finely structured partisan walls, you are transported into a contemplative mood as Shroff weaves together what one might consider mundane and banal. The exhibition highlights Shroff's work through the poignant essay penned by independent curator, writer and researcher, Veeranganakumari Solanki. Shroff presents us with the understanding of the changing architectural presence that lays around us, while presenting a commentary on the structures that live within these boundaries. The show brings to question the colonial amnesia that rests on our own nation's architectural history and the ways in which we inhabit these spaces.
Join the artists for the walk-through on Saturday on the 11th of January from 11 AM.