Last month on the AF Editorial, we journeyed through art that invites viewers in, quite literally, and allows for newer forms of play and interaction.
How does art interact with the great outdoors—on the canvas, and beyond the walls of built structures? Let's have a look.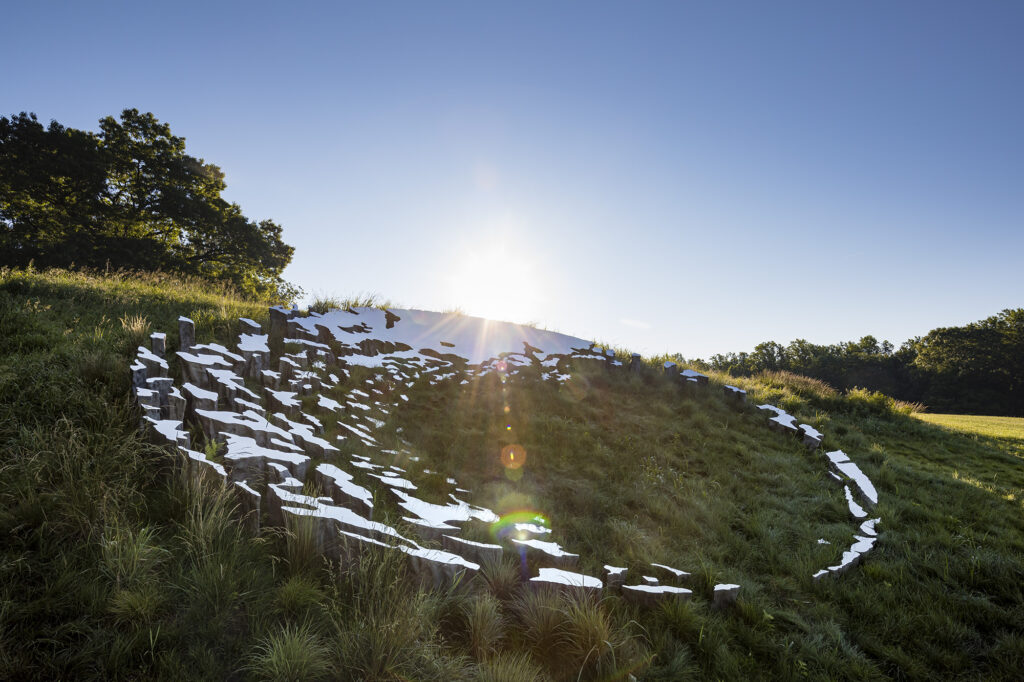 Plein Air
Plein air or en plein air is the art of painting outdoors. When tubes of paint were introduced in the 1800s, portability of art equipment became a viable option and enabled artists to leave their studios. From French impressionists such as Claude Monet and Pierre-Auguste Renoir, to Vincent van Gogh and Mary Cassatt, plein air was widely favoured by artists who were now able to study changing light and weather conditions through their work.
Fascinatingly enough, sand has been found embedded in the paint on Monet's Waves at the Manneport. In a letter recounting its creation on the Normandy Coast in 1895, Monet wrote, "…absorbed as I was, I didn't see a huge wave coming; it threw me against the cliff and I was tossed about in its wake along with all my materials!"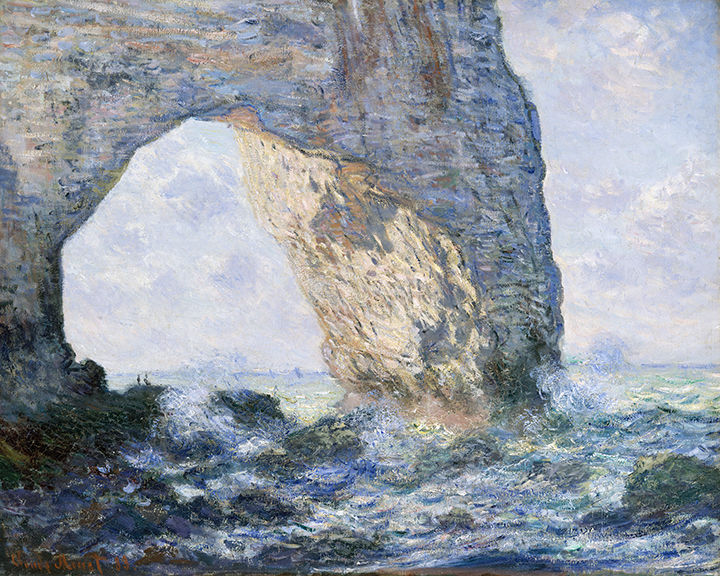 Artist Amrita Sher-Gil was also believed to have been taken with this form of painting. Working with plein air, Sher-Gil explored the openness of landscapes, and compositions vastly different to portraits painted in private studios.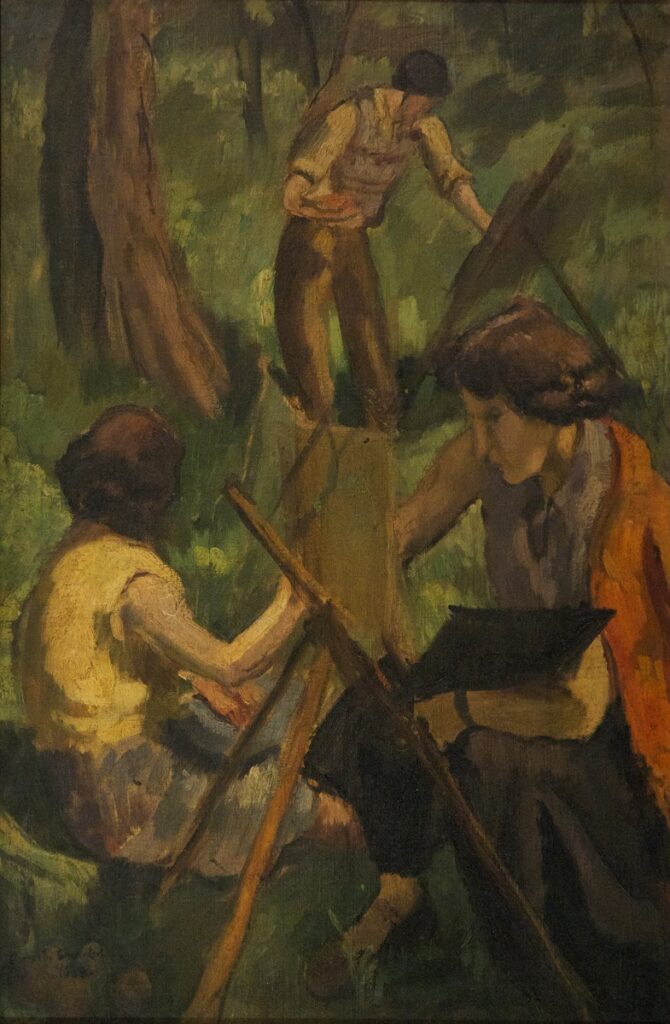 Playing With Nature & Architecture – Outdoor Art
For decades, artists have experimented with interactions between their art and the outdoors by taking their work beyond the canvas, in the form of outdoor installations, public art, environmental sculptures and more. Louise Bourgeois, Anish Kapoor, Subodh Gupta—the list goes on.
The artwork 'Fallen Sky' pictured below is a 2021 installation by artist Sarah Sze. It reflects its surroundings and is intended to collapse time and space. The work invites viewers to see the landscape in an entirely different way, as it mirrors the locale, changing with time, seasons, and even the position of the viewer.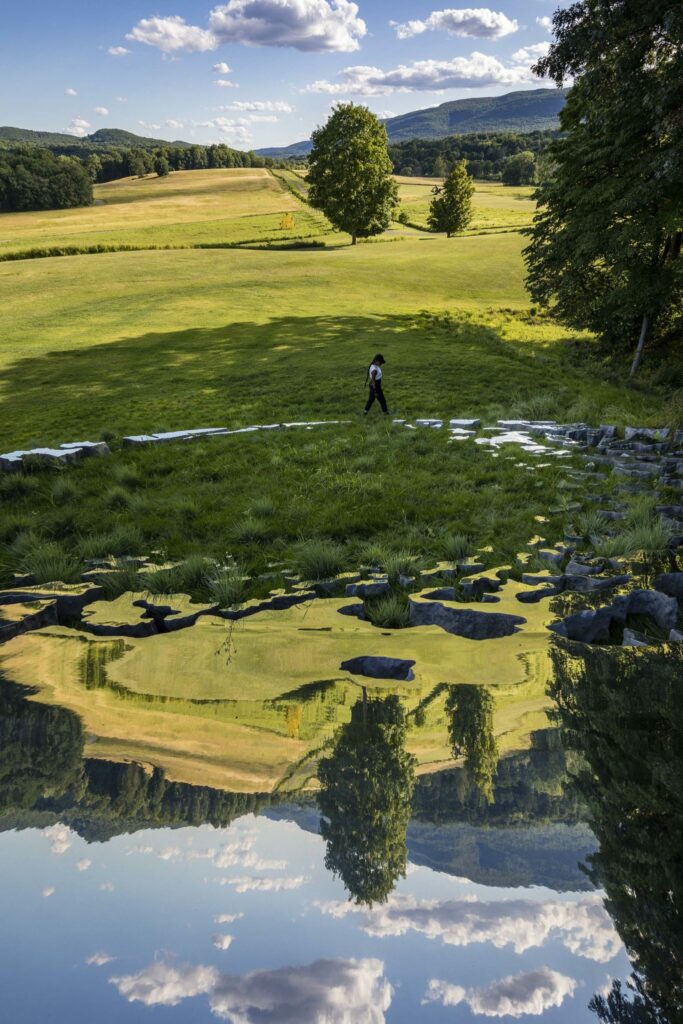 While some artists choose to create art that interacts with the natural world, some others find inspiration in cityscapes and urban architecture. Artist Filthy Luker is known for his inflatable tentacle sculptures (also recently spotted in Mumbai) which create a colourful burst of the fantastical and eccentric in cities across the world. Luker's public art interventions are a "personal vendetta against the mundane confines of the city in a heroic effort to make the world a brighter, more surreal place for us all."
329454560_1559478347884152_1462927019183736269_n
Inflatable sculptures by Filthy Luker. (L) Tentacle Sculptures, Mumbai. Credits: St+art India Foundation. (R) Inflatable Eyes. Credits: Filthy Luker.
Quite unsurprisingly, the innate urge of artists to interact with and draw inspiration from the world outdoors seems to have been deepened in the wake of the global coronavirus pandemic. Not only was it crucial for artists to reconnect with nature, but public art also allowed people to safely view art while social distancing during the pandemic.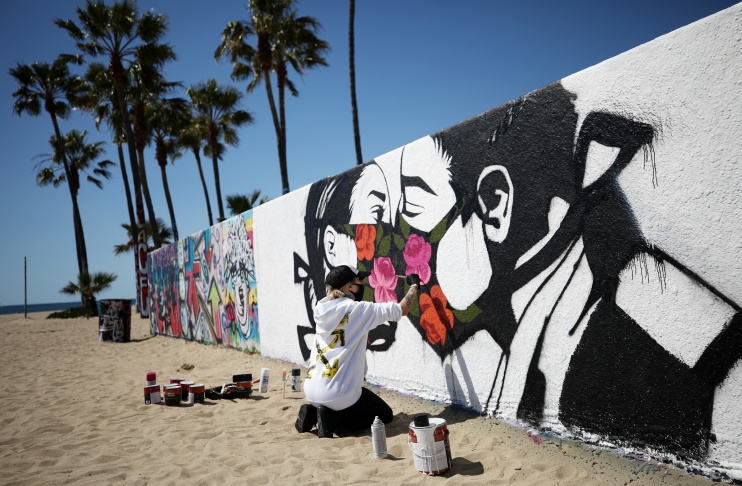 We are certainly fascinated by how the interplay between art and the outdoors is constantly evolving and responding to the times!
Keen to see how artists have been inspired by summer? Stay tuned to this space and find out.