If there's one thing we love about Women's Day (and now Women's History Month) it is the celebration and amplification of women's voices. Ideally, that should be true for every day of the calendar year, yet as art workers it helps to have a little nudge – especially considering that women's participation in Art for much of history was largely limited to the role of a muse; highly romanticised and certainly disempowering.
Unfortunately, there have been artists and stories ruthlessly buried by the sands of time and oppressive patriarchal forces. You could attribute this to a lack of opportunities or just plain erasure, but one cannot help but feel a twinge of sadness over all the wonders we have lost.
So it gives us hope to see women creating such powerful art and taking the art world by storm today. Although we have a long way to go, women are slowly but surely taking back our rightful agency over our work, bodies and creative fires.
Here's celebrating all of these voices, and some stories that have survived and thrived.
Niki de Saint Phalle
Born during the Great Depression, this French-American artist is known for her sculptures and also her social work. She lived through a traumatic childhood and although had no formal training, became a trailblazer of art with a supremely innovative and interdisciplinary practice. It was through her reimagination of the ways in which we inhabit the world, as a place "where you could have a new kind of life, to just be free," that groundbreaking works like Tarot Garden were born.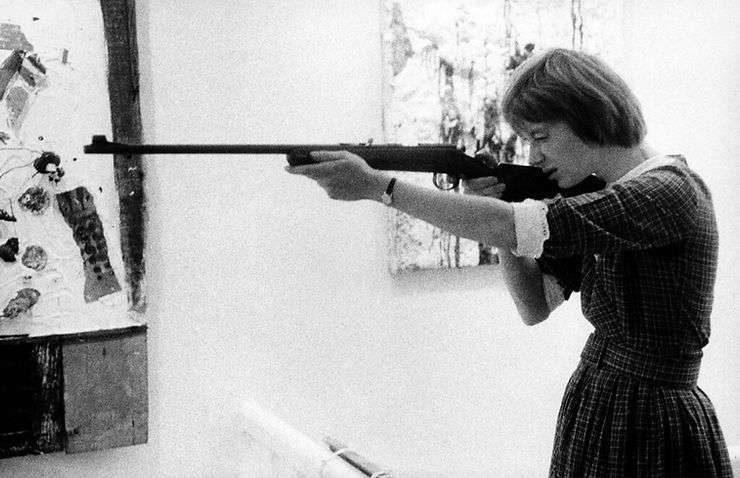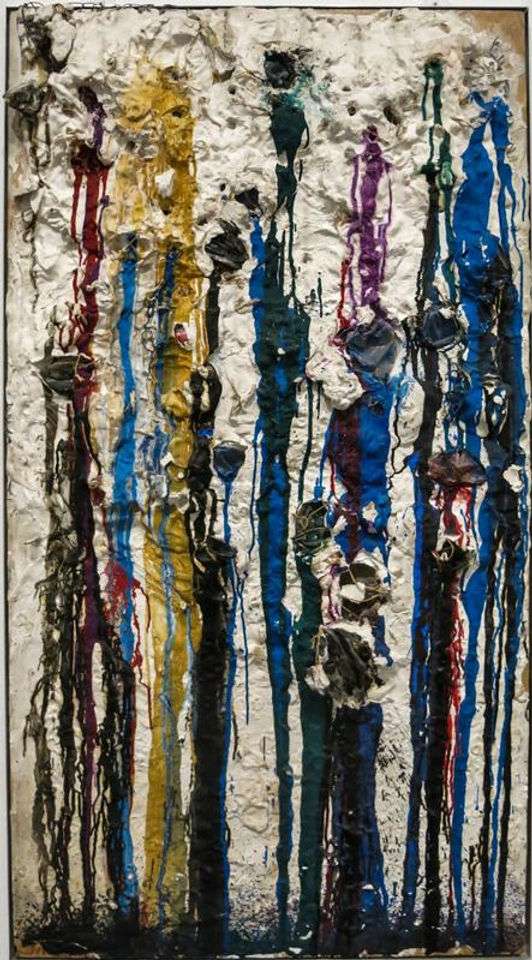 In an iconic instance of performance art, Saint Phalle created a series titled Tirs, which means gunshot or fire in French. The works involved large plaster panels embedded with various objects like toys, crucifixes, old shoes etc. to which aerosol cans and paint-filled balloons were added. She would then fire a rifle at the canvas, sometimes inviting a sharpshooter or an audience member to participate. Each of the works were odes to different experiences—Tir (Autel) 1970 resembled an altar, while Shooting Gallery or Homage to the Postman Chapel 1962 was a commentary on war.
Edmonia Lewis
With mixed African-American and Native American heritage, Edmonia Lewis (1844-1907) is recognised as the first woman of either identity to earn her living as a professional sculptor. While one can only imagine the challenges that must have confronted her, she rejected the limitation of this identity and stated, "Some praise me because I am a colored girl, and I don't want that kind of praise. I had rather you would point out my defects, for that will teach me something."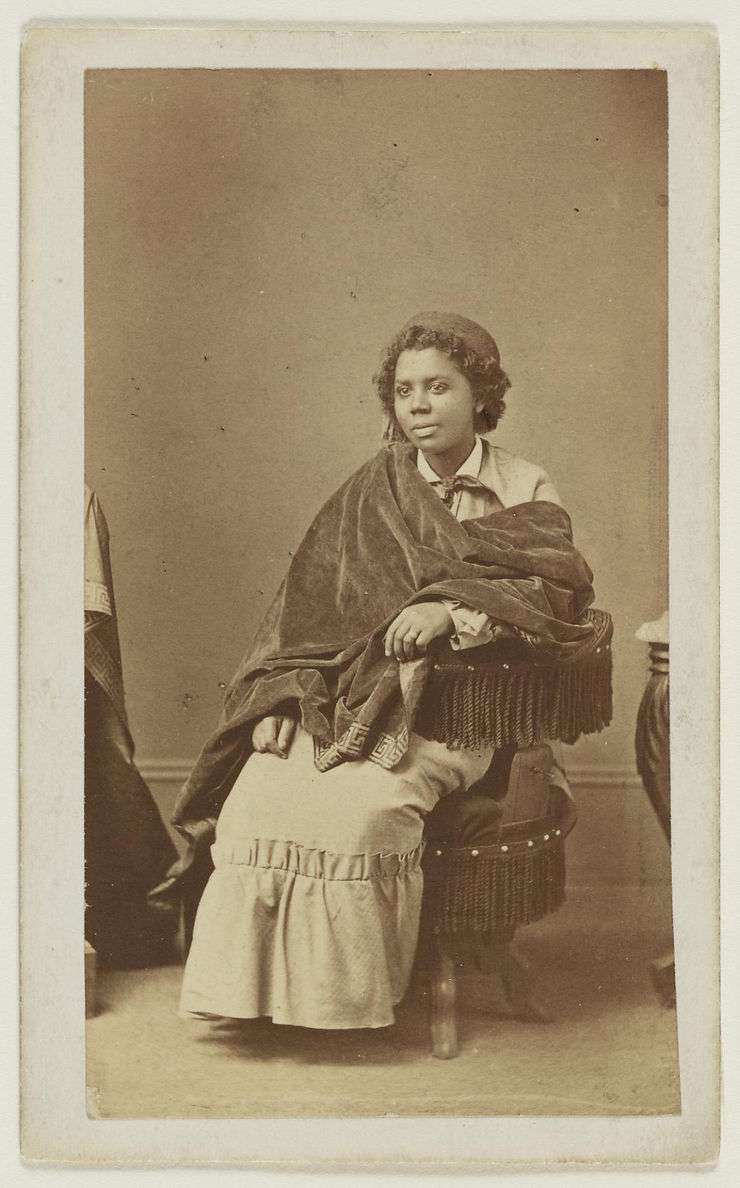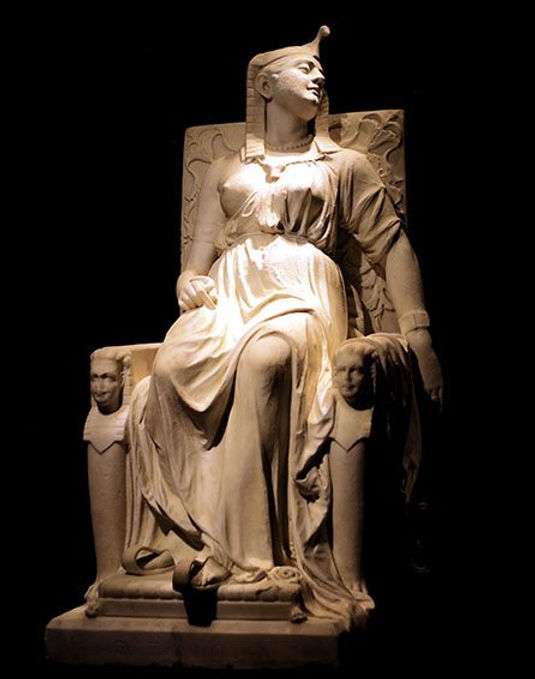 Yet her work reflected her strong values and activism, often rendering figures of antislavery icons. Lewis later relocated to Rome where she continued to master her art and found greater artistic freedom as a woman of colour. She joined a group of women sculptors and perfected the art of marble sculpting. Lewis went so far as to refuse hiring local workmen, as was the norm for sculptors, just to ensure that her originality was never questioned. She was a transformational icon and is also widely regarded as having been queer. For her bravery and unwillingness to have her independence or agency taken away, Edmonia Lewis' legacy as an iconic artist lives on.
Debalina Mazumder and Manobina Roy
If this is the first you're hearing of these twin sister photographers, listen up: Debalina and Manobina began photographing in 1931, at the age of 12. With encouragement from their father, the sisters were soon experimenting with various genres and techniques of photography, developing their own styles and exhibiting their work at multiple avenues for amateur photographers.
Their creative pursuits continued and flourished well into adulthood. It is said that they both carried their cameras wherever they went and spent every free minute capturing the world around them through their lenses. While they certainly had the support and privilege to develop what was then an expensive hobby, their work is noteworthy for the sheer passion they demonstrated for photography. Manobina eventually lost vision in one eye but still carried her camera wherever she went, with a desire to take as many photographs as she could before her eyesight failed. The sisters preferred and continued to use Black and White film even after the introduction of colour photography.
The first ever exhibition that brings together their works is currently on in Kolkata, until 31st March, 2022. Find the details here.
Aravani Art Project
This Trans-women and cis-women led art collective is reclaiming spaces through art. Aravani recognises the lack of visibility for the LGBTQIA+ and Transgender community and has advocated for a shift, engaging individuals from these communities to find empowerment, safety and belongingness in public spaces, while also raising awareness and creating a voice for the community.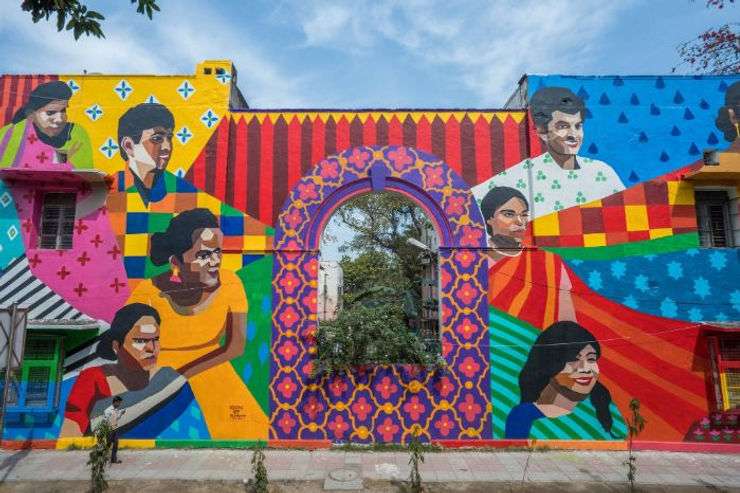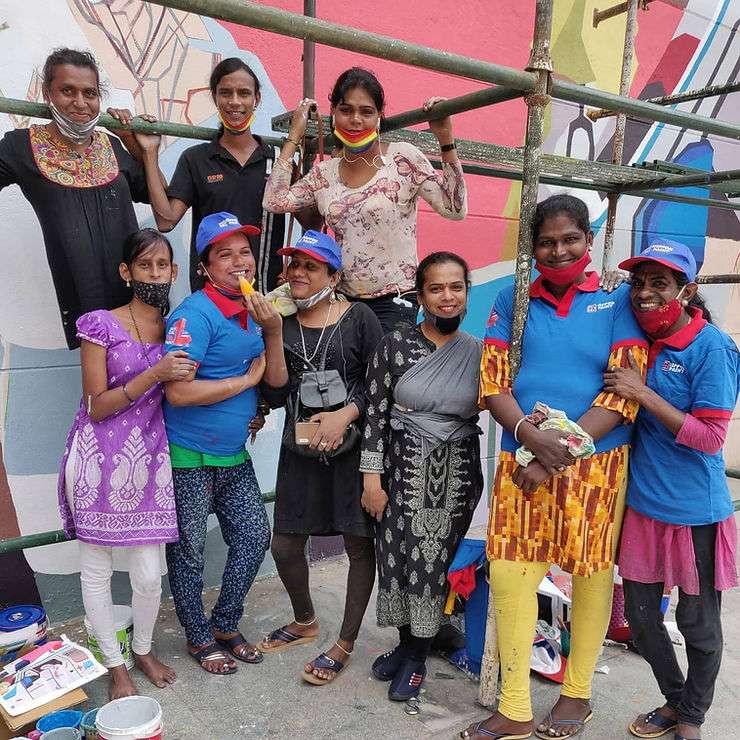 You've probably come across one of their radiant murals in your city. The collective is truly a trailblazer, fostering friendships between cis women, trans women and other minoritised identities through the act of public art-making. They also collaborate with other communities, organisations and institutions to create space for conversations and de-mystifying of stigma. You can check out their work here.
Yayoi Kusama
With a career spanning several decades and multiple reinventions, the Queen of Polka Dots is a fascinating artist, to say the least. Born in Japan, she took an affinity to the visual arts from a young age. Years later when she landed a pavilion at the 1966 Venice Biennale, her work Narcissus Gardens took the art world by storm when she began selling the mirror-balls for $2 each as part of her installation. It was a commentary on the monetary exchange that art production is rooted in, and Kusama was barred from continuing the performance. Badass? We think so.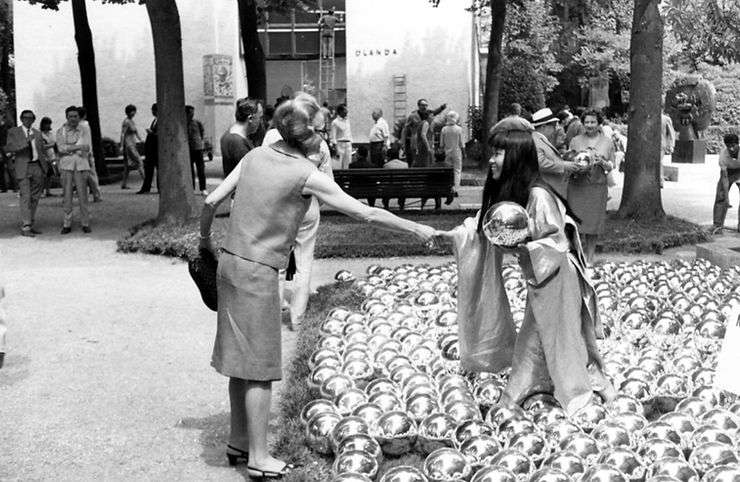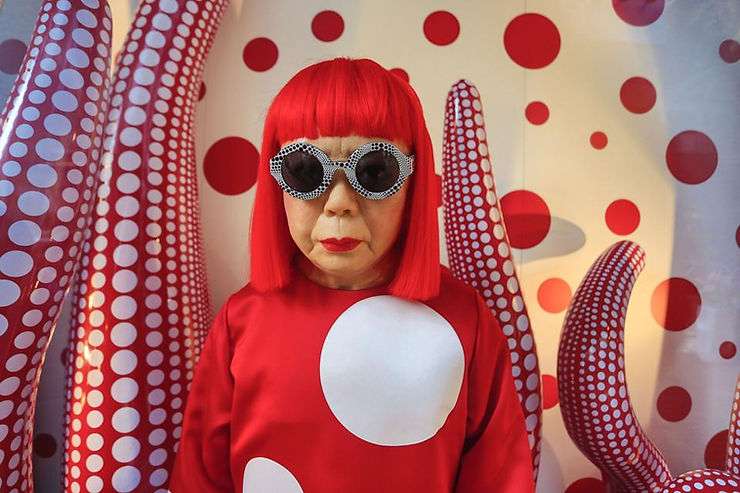 Through an obsessive repetition that underscores much of her work in sculpture and installation art, Kusama entered into a dialogue with themes of sexuality, mental health, destruction and more. Some of her other famous work includes Mushrooms and the Infinity Mirror Rooms.
This is hardly a near-exhaustive roundup of names significant to the force that women in art are. Frida Kahlo, Louise Bourgeois, Osheen Siva—the list goes on. As a community of artists and art workers attempting to make space for true representation, the road ahead is long and winding. Let's find ways to celebrate these voices and art a little more each day! Tell us about the artists you think should be on this list.