We know you're wondering how to be productive and make the best of the complete lockdown situation. In these unusual times we do feel that art will come to your rescue as it has the curative powers which can give you your peace of mind even if momentarily.
Ishika from team Art Fervour has curated a list of art-related movies for you all, that are streaming on Netflix, so that you feel motivated to see the brighter side of this world which has beautiful stories to tell and has conceived of some of the most inspiring narratives which are waiting to be explored.
The Creative Brain (2019)
Jennifer Beamish and Toby Trackman's 'The Creative Brain' is an exploration into the immense potentialities of the human brain. In this film, Dr. David Eagleman, a neuroscientist and author is fascinated by the human brain's scope for imagination and sets out to demonstrate the fundamental functions of the creative brain. In doing so, he not only talks to artists, but also to writers, engineers, architects, and performers to show the all-pervasive nature of creativity. Eagleman argues that creativity does not stem from a vacuum but instead "it's about refashioning what already exists."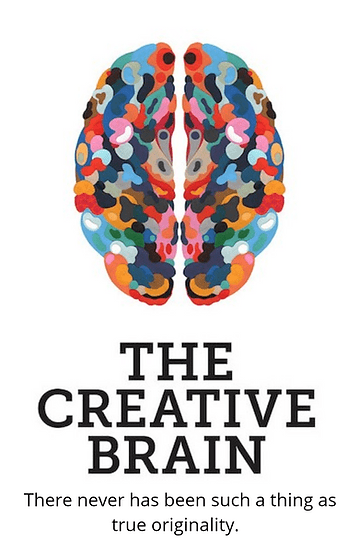 Velvet Buzzsaw (2019)
Dan Gilroy's movie delves in fright and farce in equal measure while parodying the pristine world of art. The film starring Jake Gyllenhaal as Morf Vandewalt, an ambitious bisexual art critic, sympathizes with the unassertive voices of meek and fragile artists who are perhaps uncertain about what it takes to remain relevant in the art market anymore. Gilroy is hell bent on lending importance to the consent of the artists in exhibiting their creations. In the movie, the art world in Los Angeles gets shaken when paintings of a deceased artist Ventril Dease are discovered and gallery owners through treachery and deceit, present them to the world, going against the artist's wishes which were to destroy them after his death. What follows is a series of deaths, as a sign of vengeance and caution to show them the consequence of not paying heed to Dease's wish. Gilroy's satirical horror is a harsh critique of the art world which he urges to disconnect from the very pervasive profit motive after all.
Ruben Brandt, Collector (2018)
Slovanian-born artist Milorad Krstic's debut fiction feature is an animated movie about a psychologist named Ruben Brandt (voiced by Ivan Kamara) who is driven nuts by characters from 13 famous paintings from Diego Velázquez's Infanta Margarita to Andy Warhol's Double Elvis. He has nightmares which he can't explain or control and believes that he will get rid of them only if he gains possession of these paintings. But stealing these world-renowned masterpieces from famous galleries like the Tate, the Louvre, MOMA or the Musée d'Orsay is not a matter of joke. He appoints four of his law-breaking patients to aid in his master plan; a kleptomaniac, a celeb bodyguard, a computer genius and a bank robber. The plot also features a detective Mike Kowalski, who is a collector himself and loves his movie memorabilia too. The film is a treat to watch, with borderline cubist figures dominating the screen, and a haunting score by Tibor Cari adding to its overall brilliance.

Have You Seen the Listers? (2017)
In this film by Eddie Martin, we are thrust into an intimate collage of the life of the Australian street artist Anthony Lister and the vicissitudes of fortune navigated by his personal detours and professional success. It's an unadulterated portrayal of the artist about whom we get to know a lot in a short span of time. We learn about him growing up in the stifling suburbs of Brisbane, his father's suicide, his love for the animated Spider Man TV Series, his drug addiction at an early age and his highschool sweetheart. We are confronted with the dichotomies of fame as he finds himself alienating from his family, aggravated by his passion for drugs. The film with its hard-hitting reality floats in a sea of melancholia which is popularly attributed to the figure of an eminent artist. It's an honest story that we have heard before but you will keep watching it not because of this upfront picturization but despite it.

Phantom Thread (2017)
In Paul Thomas Anderson's 'Phantom Thread', Daniel Day-Lewis, which he has claimed to be his final performance, plays the role of a sought after high-end dressmaker, Reynolds Woodcock in 1950s London, an artist with an obsessive streak. Reynolds is an entitled narcissist who doesn't like the company or even presence of women, except when needed for his art. But Anderson turns his chauvinism into a puzzling love story with the entry of Vicky Krieps who plays Alma, an IMmigrant waitress whom Reynolds brings from the countryside to London, who soon becomes his muse and lover. The film has a meditative calmness while dealing with the peculiar compromises of commitment and other complexities which emerge out of any twisted but enduring relationship.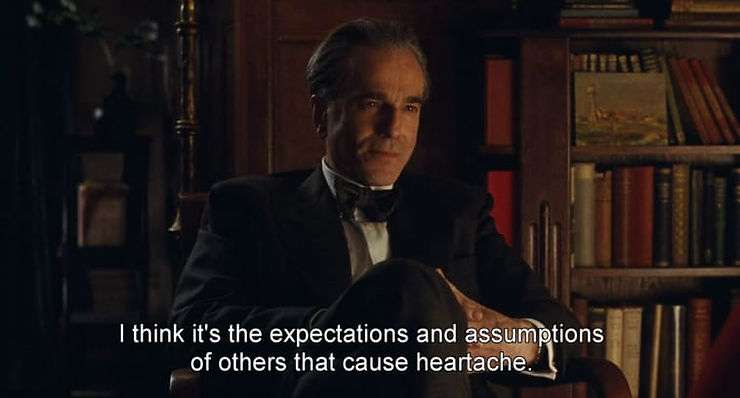 Art Fervour will be coming up with many such suggestions as these in series 2. So stay tuned, if you liked our recommendations and enjoyed reading up about the above movies. Don't forget to leave a comment if you would like to have a Netflix watch party with Art Fervour!