A generation that loves the intimate pleasures of leisure, fancies art and dreams big. Rings a bell?
In these bittersweet times, where you look for the magic to keep you going, it is art that leads the way. You wonder at its capacity to transport you to some extraordinary reality. It is the best remedy against all this noise of the mundane. After all, we can vouch for it when we say there's nothing like art.
We know you want to know about the nitty-gritty of owning art, so, Art Fervour is here to enumerate all the details that can get you started.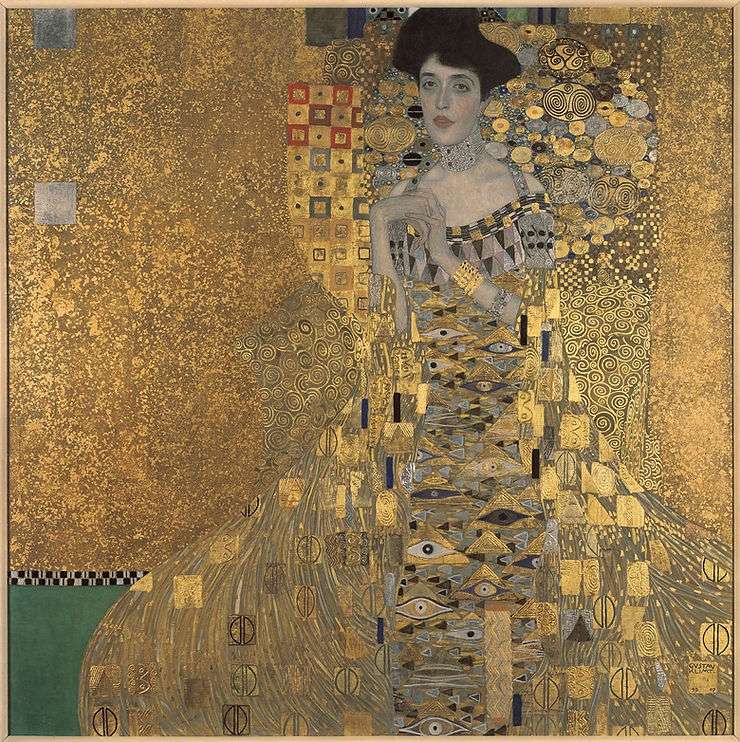 While the thought of taking the plunge into the vast ocean of art may scare you, trust us, it is more fun than you know. This pursuit of collecting art is defined by your passion for the art piece. The aspiration and journey towards owning a piece of art render each process singular and distinguishable from the other. Every art collected is endowed with a new history, a new life, once surrendered to the hands of an art enthusiast. What you exude on your hunt for art is a sense of rush, palpable when you visit gallery openings, art fairs, auction houses and exhibitions.
In this age of endless proliferation of art, where it is made accessible to one and all, the thirst for the discovery, chase and possession of art is not unusual. However, considering the tag of exclusivity which is affixed to the art world, you might feel intimidated to start out as a collector. But it is not as hard as you imagine it to be. In fact, once the initial arbitrariness of collecting art subsides, you get hooked to the thrill of it, and embrace the rupture that accompanies the process.
So, in order to master the art of buying art, Art Fervour is here to help.
Knowing your personal taste is key
First and foremost, you must identify your taste, which includes your likes and dislikes, as it is what makes the art collection reflect individuality and uniqueness. However, taste keeps evolving with time, as you grow. So, it's necessary that you hone your taste and seek out the art that you vibe with.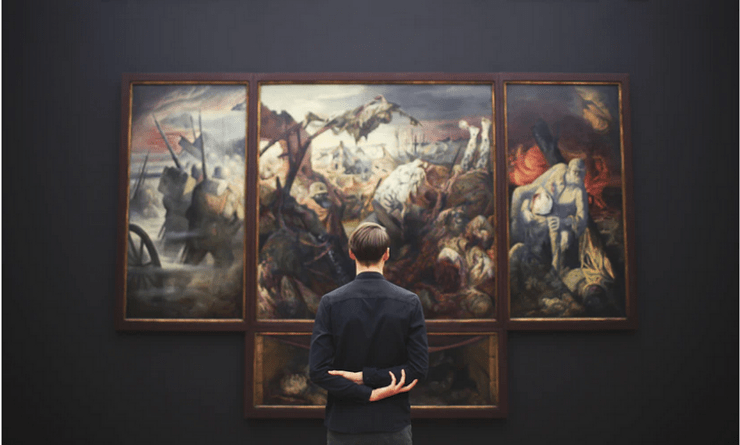 Who says curiosity kills the cat?
You have to be driven by a strong sense of curiosity which will enable you to explore the emerging artists as opposed to the well-established, canonical ones. The urge to know and the will to inquire can lead you to new territories that go beyond what's apparent and common. It allows you to dig up new stories and get inspired by their peculiarities. If you want an element of surprise in your process, then get on board the curiosity ship!
Research, research and more research
You must be dedicated to get on with research before starting the process of collecting art. It is always important to know about art history and also about the artists before making a decision to buy. The information gathered can reinforce your taste and help you become more assertive of your choice. The more research you indulge in, the more refined your collection is going to be. So, read up about art extensively and browse through every possible gallery and museum website. Basically, leave no stone unturned when your goal is collecting art!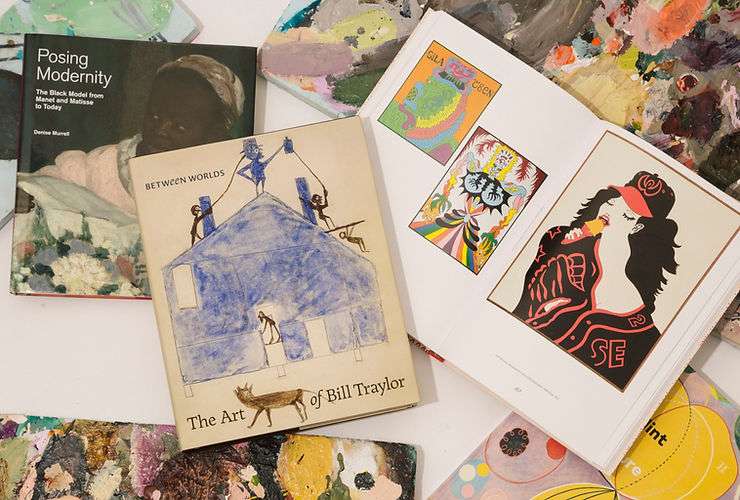 Perfect idea of fun? Going gallery hopping, duh
Visit as many museums, galleries and art fairs as possible, where the act of looking at multifarious art displayed across manifold mediums and genres evokes subjective reactions that would give your search a direction. Therefore, knowledge about the artists' practices, the art market and the gallery scene to nurturing a trained eye are some of the fundamentals in creating a collection that is anything but mediocre.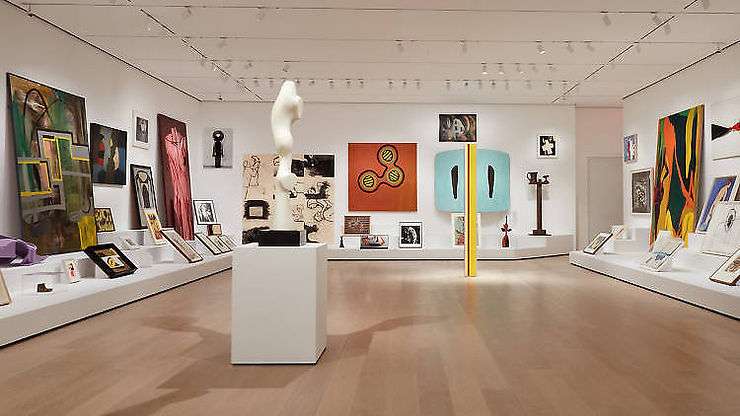 Get better at networking
Since the turn of the twenty-first century, with the birth of the Internet, art has become easily accessible and feasible. Viewing art online involves a screen-bound experience that discounts any possibility of a physical encounter with the art, which is now digitized. But keeping the question of liveness aside, the widespread coverage of contemporary art by popular media and the Internet ensures a broadening of your horizon, where you can directly be in touch with the artist through electronic communications. In this way, you can build personal relationships with the up-and-coming artists and support their work by becoming collector-patrons. Cultivating such relationships can provide intellectual engagement, far-reaching insights into the contemporary cultural milieu and guarantee entrée into the niche circles of the art world.
A vibrant social life can be of much use if you want to augment your art collection, keeping yourself up to date with the trends. So, the next time you meet an artist, a curator or a gallerist, don't forget to initiate a discussion! In fact, art fairs like India Art Fair, Serendipity Arts Festival and Kala Ghoda Art Fest are great places for building a network, that engender communion among different kinds of people and their many idiosyncrasies.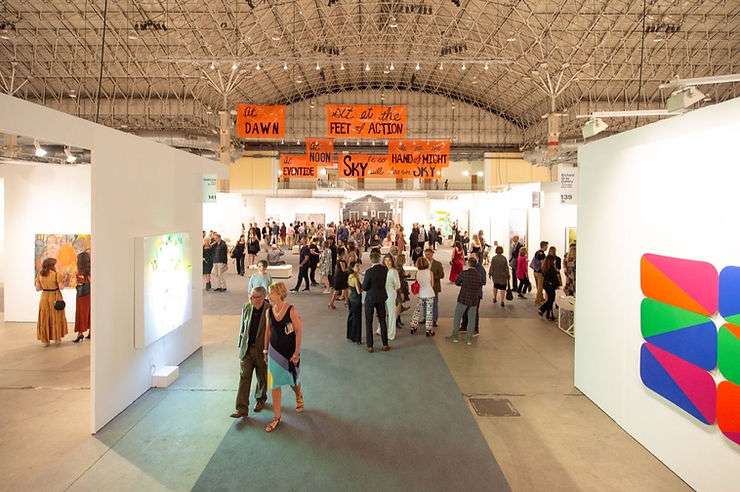 Fifty shades of the art market
The market of contemporary art has become a global enterprise today, with everyone making, selling and buying art, which has made online purchasing all too pervasive. It is essential to be informed about what's valuable in the art market and get a fair price by looking through the auction catalogues and gallery websites and be in conversation with the dealers and other collectors.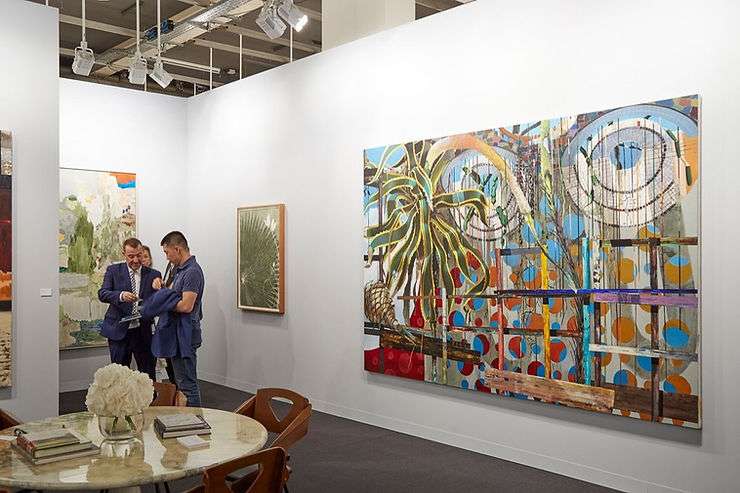 Tend your pocket and stay in it for the long haul
For those collecting on a budget, it is advisable to buy early in an artist's career before the price shoots up to an amount beyond affordability, owing to passing time and increasing market value. It is also recommended that you begin by buying art which is smaller in scale, though no less great. Amassing art which at the end of the day will not outstrip the financial budget requires you to buy directly from the artist or from young galleries.
You also need to be mindful of the fact that unlike most things today, art is permanent. You must buy something which you are certain of, to the extent that you would be ready to live with it on a day to day basis. Though the artwork can be sold down the road, values rise and fall quite slowly, and there are chances of better return if you wait longer to sell. For instance, 'Salvator Mundi', a 600-year-old painting by Leonardo Da Vinci had sold in 1958 for $60 at a Christie's auction, which again in 2017 was purchased at a Christie's Auction for a stratospheric price of $450 million! So, buy early, buy affordable given that the value of art increases over time.
Care is better than cure
To keep the beauty of the collection intact for years to come, there has to be a preservation strategy to conserve it. You must be well-versed in the protection and storage techniques, keeping alongside the necessary documents that will be needed to establish provenance. A provenance carries the ownership history of a piece, all the way back to the artist's studio. We know all of this sounds laborious, but you gotta do what you gotta do!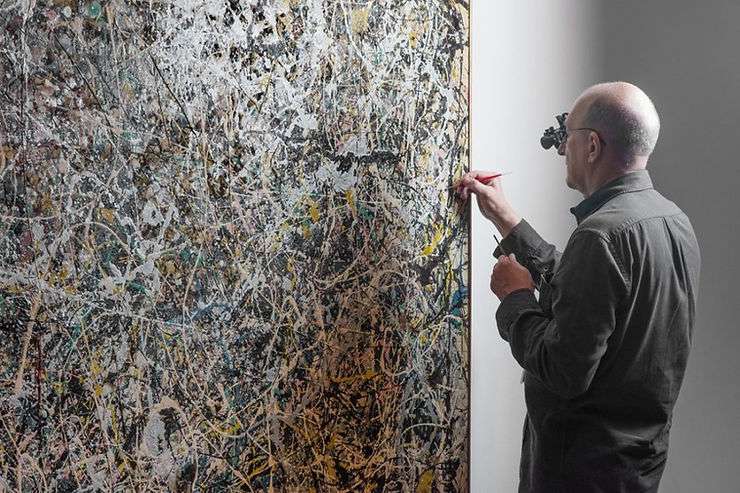 You're aware that you're at a juncture where art consumption is on the rise and beyond. This however can be both rewarding and daunting. Despite being able to appreciate and love art, you may feel lost for lacking the tools needed to begin your personal art collection. It's a common predicament which Art Fervour wants to resolve once and for all. Although the process may seem challenging in the beginning, we want to make sure that everyone has a way with it. This above list of technical know-how summarizes everything you need to know in order to start collecting art. We hope it will familiarize you with the whole procedure and help you turn your dream into reality.